We believe it is important to allow our speakers as much freedom as possible in choosing their topics. With this in mind, in order to ensure the independent character of the conference, the program of Testing United 2021 will be selected by 4 distinguished members of testing community.
They will evaluate the speaking proposals based on this year's topic "2021 QA Odyssey – stepping out of post-covid (dis)comfort zone".
We are focusing on real life stories of both failures and lessons learned in your journey of coping with new cutting edge technology as well as revealing the trends and showing the path of the future to our audience.
Lucie works as Director of Engineering at Eleveo, a company making software for contact centers. She is in charge of software development and testing in Prague. Overall, she is interested in the quality of the software and, with her colleagues, she is one of the organizers of the test community [for:]TEST! She is also interested in methods of cooperation and is engaged in agile management, kanban, etc. Lucie is also on the marketing committee of itSMF Czech Republic.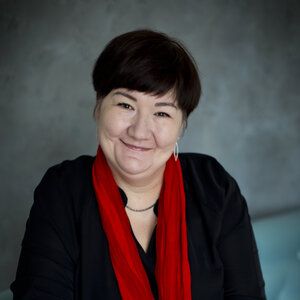 Tomáš has devoted his entire professional career to the field of testing. Within his more than 15 years of experience, he had the opportunity to try out a number of job positions. He started as a junior tester, gradually became a test analyst, test manager and also has experience with the role of a program test lead. He was part of smaller projects as well as larger ones and also had the opportunity to try out roles from the perspective of an information systems supplier as well as from the customer's position. He enjoys projects with international participation, in which he has the opportunity to meet people of different nationalities, not only from a working point of view. He is currently working as a Test Manager for IKEA. He likes to spend his free time with his family. His hobbies include sports and building a small family farm.